Attractions near The Old Mill
One of the main attractions of The Old Mill is the peace and quiet. However, it also makes an ideal base for a more active holiday. There is a lot to do nearby and the following are just a few suggestions:
Ballygown Restaurant
This wonderful restaurant (just 5mins from the Old Mill) has been attracting lots of attention - with a number of film crews having visited this year! Jeanette & Gary produce top quality bistro style fixed price menus. It is very well worth visiting and as it isn't licenced you can bring your own bottle! Full details here.
Calgary Bay
Calgary Bay, which is just a 15 minute drive away, often appears in the various lists of top beaches of the world and it is very easy to see why. Its beautiful white sands are backed by the rare machair. The beach itself slopes gently into the clear sea. Those who like a walk can find their way to the deserted village of Inivea, above Calgary bay. This is one of the most 'complete' of Mull's cleared villages and it has become well known as the village from which an ancestor of David Tennant (best known as Dr Who) came. There is more information on Inivea here. Please note that this will open in a new window.

Isle of Ulva
The Isle of Ulva is reached by a small ferry (passengers only) which leaves from Ulva Ferry, which is about 10 minutes drive from The Old Mill. Ulva is an island well worth discovering, as is its wonderful restaurant, aptly named The Boathouse. You can find out much more about Ulva here. Please note that this will open in a new window.


Eas Fors
This magnificent waterfall is just a few minutes drive from The Old Mill.

Its name gives a clear indication of the mixed Gaelic and Norse heritage of the area as Eas means waterfall in Gaelic, and Fors is the Norse for waterfall.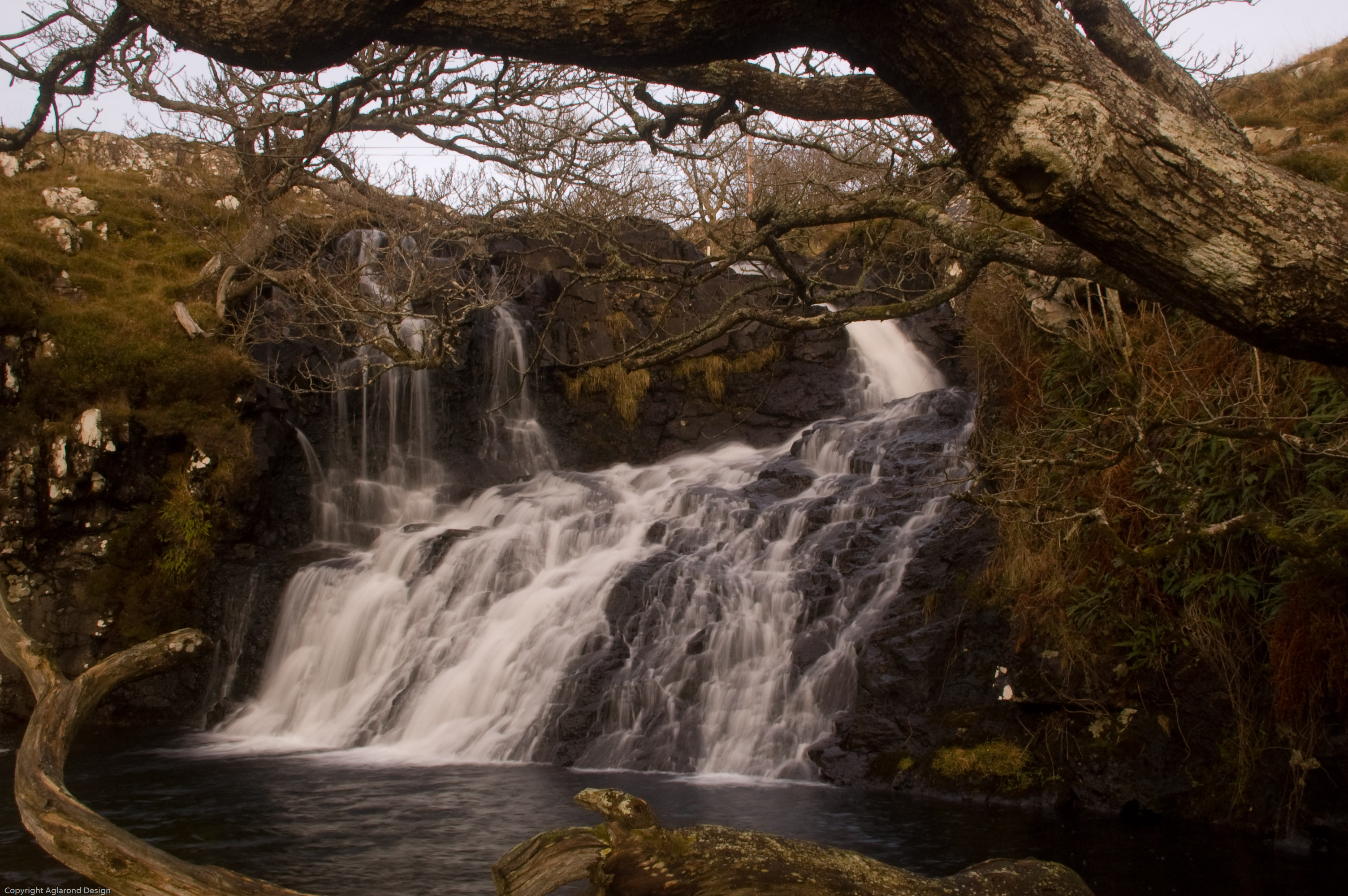 Treshnish Isles Trips
The boat trips to the Treshnish Isles, run by Turus Mara, also start from Ulva Ferry.

On the Treshnish Isles one can, depending upon the time of year, see puffins, seal pups and much other wildlife. Full details on these trips is available here. Please note that this will open in a new window.