Comments From Guests
What really counts, of course, is not what we think, but what our guests feel. So we have reproduced below a selection of guests' comments. All comments have been given in full.
Comments
"Thank you very much for your hospitality - the room (and balcony!) are perfect."
"I just wanted to send a quick note to say how much we enjoyed our stay at the Old Mill... the beautiful bedroom, the jacuzzi... and the great food!!! Thank you for your hospitality and I would definitely recommend your B&B to others travelling to Mull. "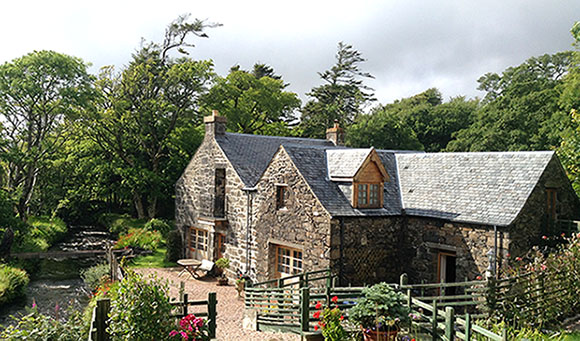 Other Comments
"It surpassed our expectations. What a joy!"
"Summing up: great, great time. Lovely place. Warm people. Stunning views. Not a house: a piece of heaven on earth. Thank you so much!!!"
"Beautiful room, delicious breakfasts and a wonderful relaxed family atmosphere. The kids loved our en-suite "swimming pool"!! Look out…we might be back soon! Thank you all so much.
"Had a brilliant stay. Lovely room and excellent breakfasts. Thank you. We hope to come back."
"I clearly don't need to tell you what a wonderful home and what an idyllic place you have here – thank you for sharing it with us. I hope I can bring my husband next time."
"Wonderful accommodation and a warm friendly atmosphere, even though we were last minute."
"Many thanks for all your help and wonderful warm welcome, Brilliant accommodation."
"Thank you for allowing us to share your peaceful + warm home, so welcoming. You should change "guesthouse" to "guesthome" because that's how you make people feel!! Lovely people, lovely island – thank you again, and look forward to returning sometime in the future."